05 • 07 • 2021
Broward County BWTF protects public health during sewage spills in Ft. Lauderdale, Florida
Sewage pollution in U. S. coastal waters is an unfortunate truth. In Florida, the situation is dire. The state's wastewater infrastructure is failing due to old age, poor maintenance, increased populations and rising sea levels in already low-lying communities. As a result, more than 1.6 billion gallons of sewage have spilled into communities and waterways across the state over the last five years. Untreated sewage not only contains pathogens that put human health at risk, but these discharges also contribute high levels of nutrients to already stressed bodies of water. This leads to water quality conditions that result in toxic algae blooms, fish kills, and coral reef die-offs.
For years, Surfrider's chapter network in Florida has been responding to these sewage spills and providing water quality information so beachgoers know where it's safe to surf, swim and recreate in the water. In some cases, they are even able to respond faster than the local health department.
In 2018, the Broward County Chapter started a small Blue Water Task Force (BWTF) water quality monitoring program. They began by testing at two locations, including Hollywood Beach and Pompano Beach, on a monthly basis. For the most part, water quality results were fair with occasional peaks of high bacteria after heavy rain events.
Then, during the winter months in 2019 and 2020, a series of massive sewage spills dumped more than 211 million gallons of raw, untreated sewage into the coastal waters and watersheds of Fort Lauderdale. Collectively, these infrastructure failures resulted in the largest sewage spill in Florida's history, releasing more sewage than the amount of oil spilled during the 2010 Deepwater Horizon disaster!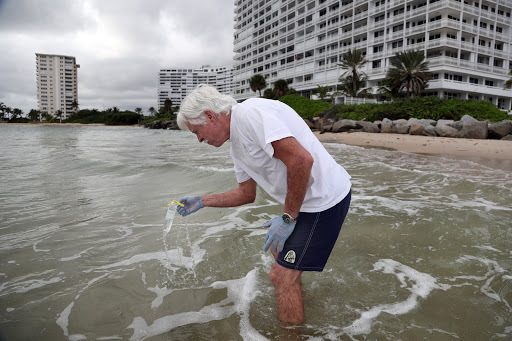 Concerned by the lack of information about which specific coastal waters were affected by the spills, the Broward Chapter BWTF Coordinator, Mike Scully, reached out to several community groups and resource users, such as a stand-up paddle crew, to determine where public health might be most at risk. Within weeks, the Broward Chapter rallied a team of new volunteers from various coastal recreational groups to start weekly testing of nearly a dozen new sites within the intracoastal waterway.
The Surfrider chapter's testing perfectly complemented the Florida Healthy Beaches Program run by the state's Department of Health, which provides water quality testing of ocean beaches and limited intercoastal sites. In fact, the chapter's BWTF results identified several public access sites within the intracoastal waterway that yielded bacteria results that were 10 times higher than the state health standard in some places, but were not previously tested or posted with sewage warning signs. This information was extremely important to share to inform safe recreation and to protect public health during these sewage spill events.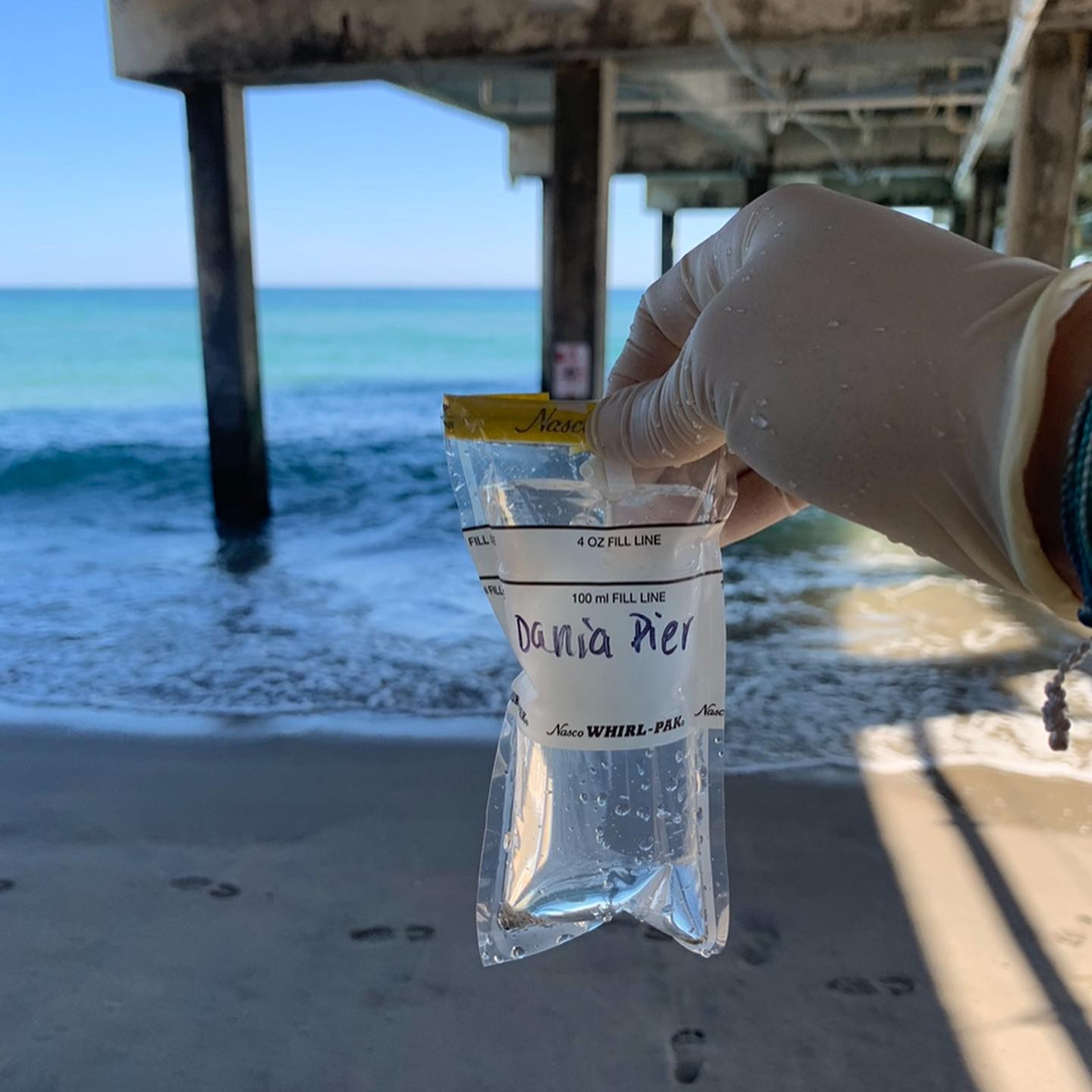 Armed with their Blue Water Task Force data, the chapter also began regularly communicating with local elected officials in Ft. Lauderdale to ask the city to start testing more sites where residents and visitors swim, kayak, paddle and surf. Their activism resulted in a campaign win when the City of Fort Lauderdale allocated $100,000 for independent water testing at ten recreational sites in the intracoastal waterway and the New River and Middle River a bit further upstream. The Miami Waterkeeper has been contracted to sample these sites on a weekly basis and the chapter has now transitioned their efforts into testing seven ocean beaches between Hollywood Beach and Deerfield Beach. Test results from the sampling conducted by both NGOs and the Florida Healthy Beaches Program can be found on the Swim Guide. All of this coordinated sampling continues to be important as sewage spills in the area unfortunately continue in 2021. Read more about the extraordinary community effort to respond to these sewage spills here, and see what inspires the leader of this effort in Mike Scully's activist spotlight.

In addition to mobilizing our grassroots network when sewage spills occur, one of Surfrider's advocacy goals every year is to secure state funding for the Florida Healthy Beaches Program. More program support is needed so there is additional information available across the state to protect public health at the beach and identify areas that are affected by sewage spills and other sources of pollution. At the federal level, the Surfrider Foundation is calling on Congress to make significant investments in fixing and upgrading America's sewage infrastructure through the Clean Water State Revolving Fund. Through this program, the Environmental Protection Agency provides grants to states, including Florida, to improve their outdated wastewater infrastructure and prevent future sewage spills.

Join us in Stopping Sewage Pollution today!