2020 brought unprecedented events, from a global pandemic to civil unrest due to racial injustices and systematic racism. Surfrider's Plastic Pollution Initiative experienced a renewed sense of commitment and urgency in continuing to fight against plastic pollution. Plastic pollution is not only an environmental issue, but it's also a social and racial justice issue, and now more than ever, we need to take concrete steps to address this crisis.

This year, Surfrider's plastic pollution work consisted of implementing policy campaigns promoting statewide and local single-use plastic bans, leading the development and promotion of a national bill, and defending the use of reusables during a global pandemic based on sound science, among other campaigns and programs. Out of the 62 campaign victories to date in 2020, 25 pertain to plastic pollution.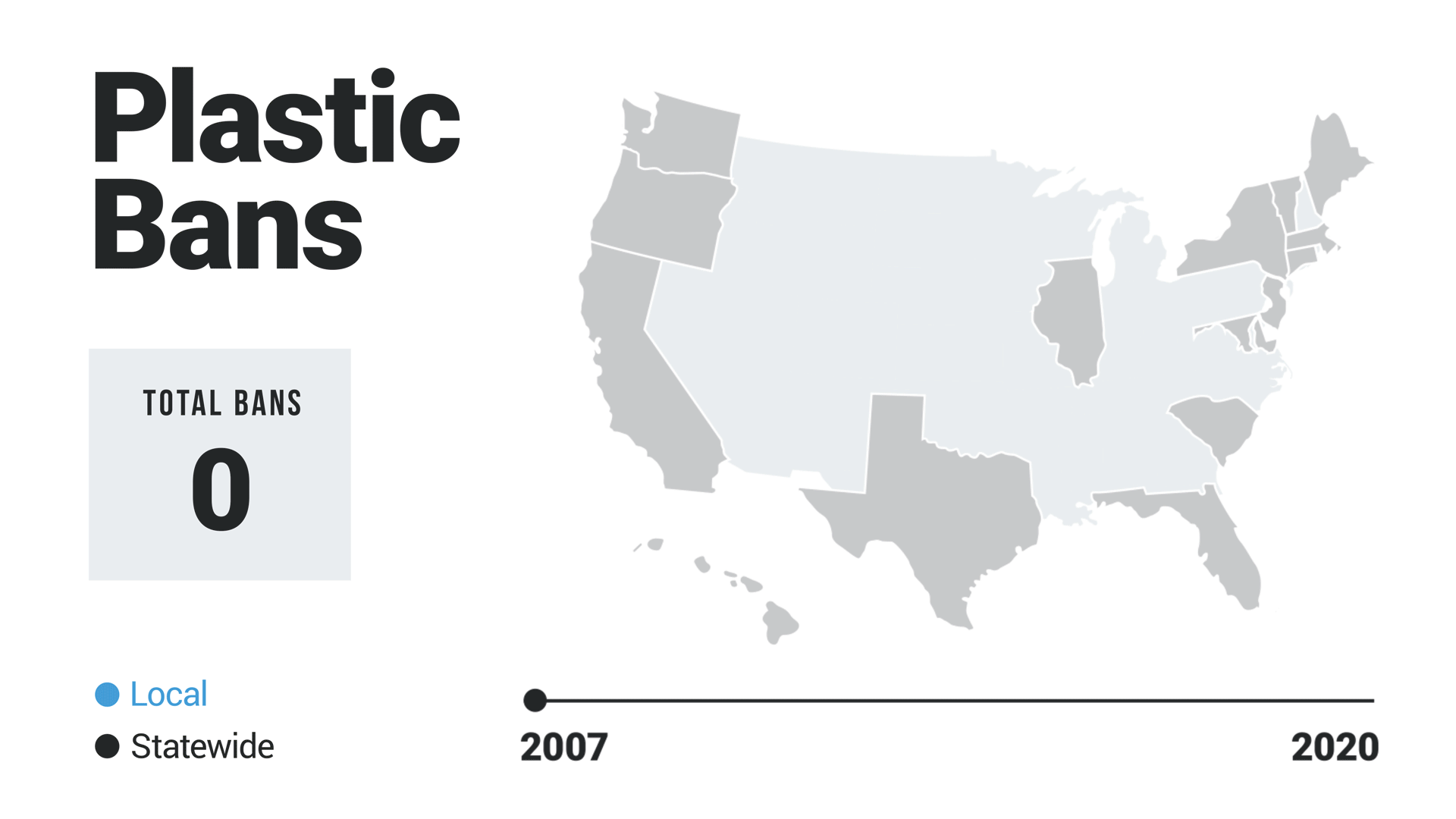 Here are some of Surfrider's major 2020 campaign victories related to plastic pollution:
Washington Statewide Bag Law: Despite the early stages of the pandemic, Washington became the eighth state in the nation to pass a statewide law to eliminate the use of single-use plastic carry-out bags.
Overturning Executive Orders Banning Reusable Bags: Due to the pandemic, some states — including Massachusetts and New Hampshire — experienced bans on reusable bags. Surfrider chapters successfully rallied to urge decision-makers to use the best available science, which states that the coronavirus is more likely to spread through close personal contact rather than by objects.
Local Ordinances: Banning the use of single-use products, such as foam foodware, is gaining momentum, and chapters succeeded in passing many local ordinances. For example, Ventura (CA), Stamford (CT), Kauai (HI), Sudbury (MA), Encinitas (CA), Maui (HI), Long Beach (CA), Hollywood (FL), Arcata (CA), and Redondo Beach (CA), passed ordinances that include a foam foodware ban or an expansion to a previous foam ban. New York State also passed a bill to phase out foam food containers.
New Jersey Trifecta Law: Last month, both the South Jersey and Jersey Shore chapters helped to pass a statewide law that bans single-use plastic bags, puts a fee on paper bags, and bans polystyrene food containers and plastic straws (available upon request). We are hopeful that other states will enact similar trifecta laws next year.
Hawaii 303(d) Listing: Another significant victory that took place earlier in the year included a litigation win based on the Clean Water Act and the duty of the Environmental Protection Agency to list impaired water bodies. Due to the lawsuit, the EPA ordered Hawaii to now examine the impact of plastic pollution on the ocean, beaches and wildlife, and to take action to reduce the pollution.
Also, Surfrider's Plastic Pollution team released a Comprehensive Foodware Policy Toolkit, which focuses on the next generation of bills aimed at reducing plastic pollution through a more holistic approach. Foodware makes up a large proportion of solid waste and litter, and we see comprehensive foodware laws as the next step in making a larger impact.
While the COVID-19 pandemic disrupted Surfrider's Plastic Pollution programmatic work, we were able to swiftly switch gears and adapt our programs. The restaurant industry was hit hard. In an effort to continue to support our Ocean Friendly Restaurants, Surfrider extended annual memberships for over 650 active OFRs and featured stories of how our incredible network of restaurants was able to support their own communities during these tumultuous times. We also released the Ocean Friendly Foodware Guide to help restaurants navigate increased takeout and avoid greenwashing.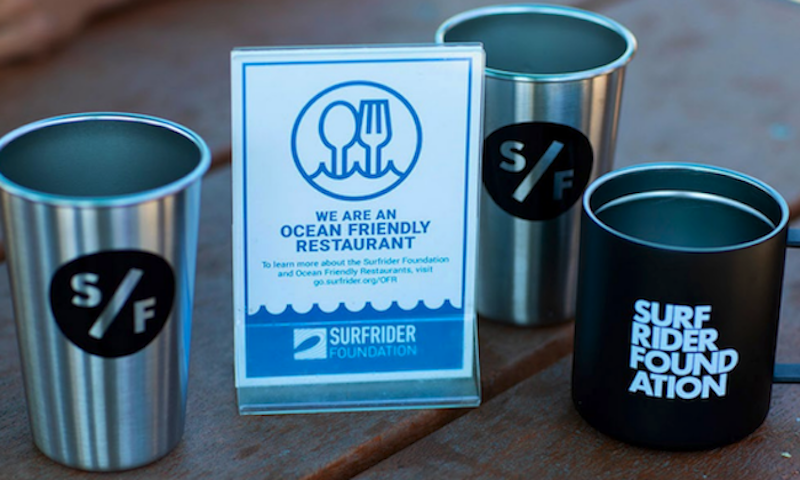 Surfrider's Beach Cleanup program pivoted to solo cleanups to engage our network of citizen scientists to keep their local beaches, neighborhoods and waterways clean while following safety guidelines. Through the efforts of nearly 8,000 Surfrider volunteers and supporters, over 72,000 pounds of trash and recycling were removed during more than 800 cleanups. We were also pleased to release the first ever Beach Cleanup Annual Report which explored Surfrider's impacts in 2019 and shared regional stories, science around microplastics, and how we turn cleanup data into plastic policy success.
2021: Looking Forward
Surfrider will continue to promote the use of reusables and work hard to reduce plastic pollution that enters our coasts and oceans by implementing and advocating for effective policies and programs, and engaging our grassroots network of activists.
At the federal level, with the transition to the Biden administration, Surfrider aims to make more headway through federal legislation as well as the executive branch to address plastic pollution. This year, Surfrider helped to introduce the Break Free From Plastic Pollution Act (BFFPPA), which has been gaining interest among legislators, including those at the state and local levels. This Act recognizes that we cannot recycle our way out of this problem and provides a comprehensive approach to reducing plastic pollution. In August, the sponsors also released a memo that includes critical components of the bill and how to implement them at the state and local levels. Surfrider will continue to promote and advocate for this important legislation. If you haven't signed the Surfrider Foundation's action alert on the BFFPPA, please take a minute to do so now.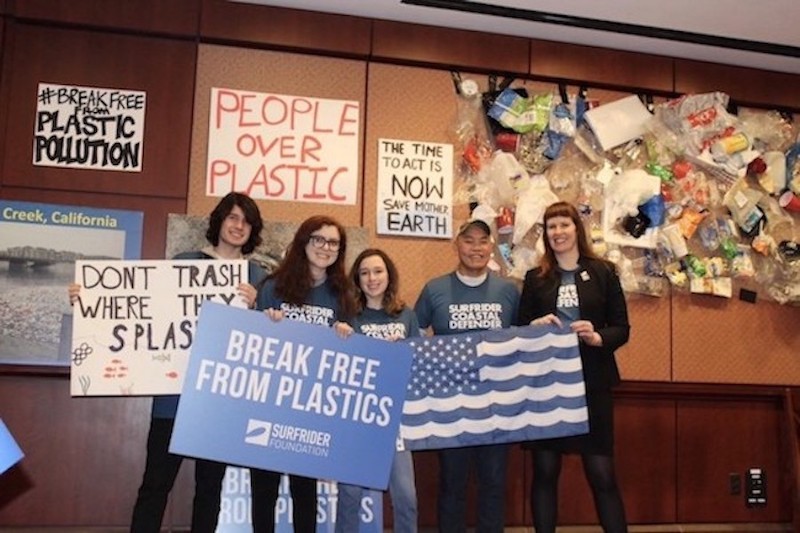 As a convening partner along with 550 other organizations, Surfrider is also urging President Biden to take direct action to become a #PlasticFreePresident and help solve the plastic pollution crisis. The Presidential Plastics Action Plan consists of eight executive actions that can be taken by the executive branch and asks the incoming President to reduce single-use plastic pollution and address the harms of the entire plastics lifecycle. Sign the petition here to call upon the next President of the United States to lead the country toward a plastic-free environment.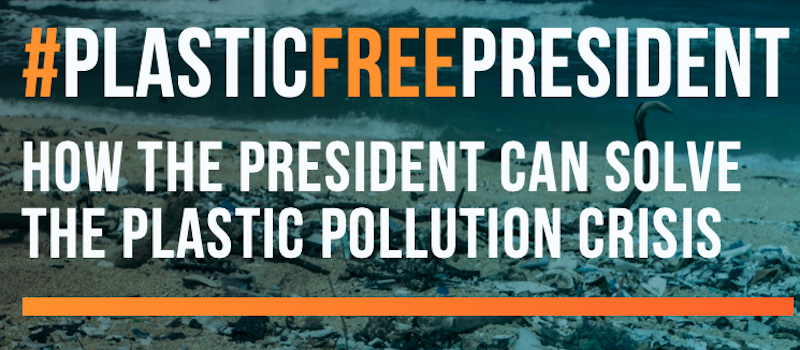 Surfrider has been successful in achieving victories despite a challenging year, and we're optimistic about what next year will bring as we continue to work towards eliminating the impacts of plastics in the marine environment.
Want to join us in helping to protect our coasts and ocean? Learn more about the issue and get involved with your local Surfrider Foundation Chapter!