Whether you're catching up with a friend over coffee, eating lunch with a coworker, or going out to dinner with family, food brings people together. This month, Surfrider is coming together to celebrate our Ocean Friendly Restaurants and their commitment to reducing single-use plastic. For the entire month of August, Chapters and Clubs across the Surfrider Network will be hosting OFR-inspired events with a goal to add 100 new OFRs during this month alone.
Since 2013, the OFR program has recognized restaurants that are cutting out wasteful single-use plastic and offering a simple, straightforward framework to help them make sustainable choices for our ocean. Together, we have created an inclusive community of eco-conscious restaurants, activists, and patrons.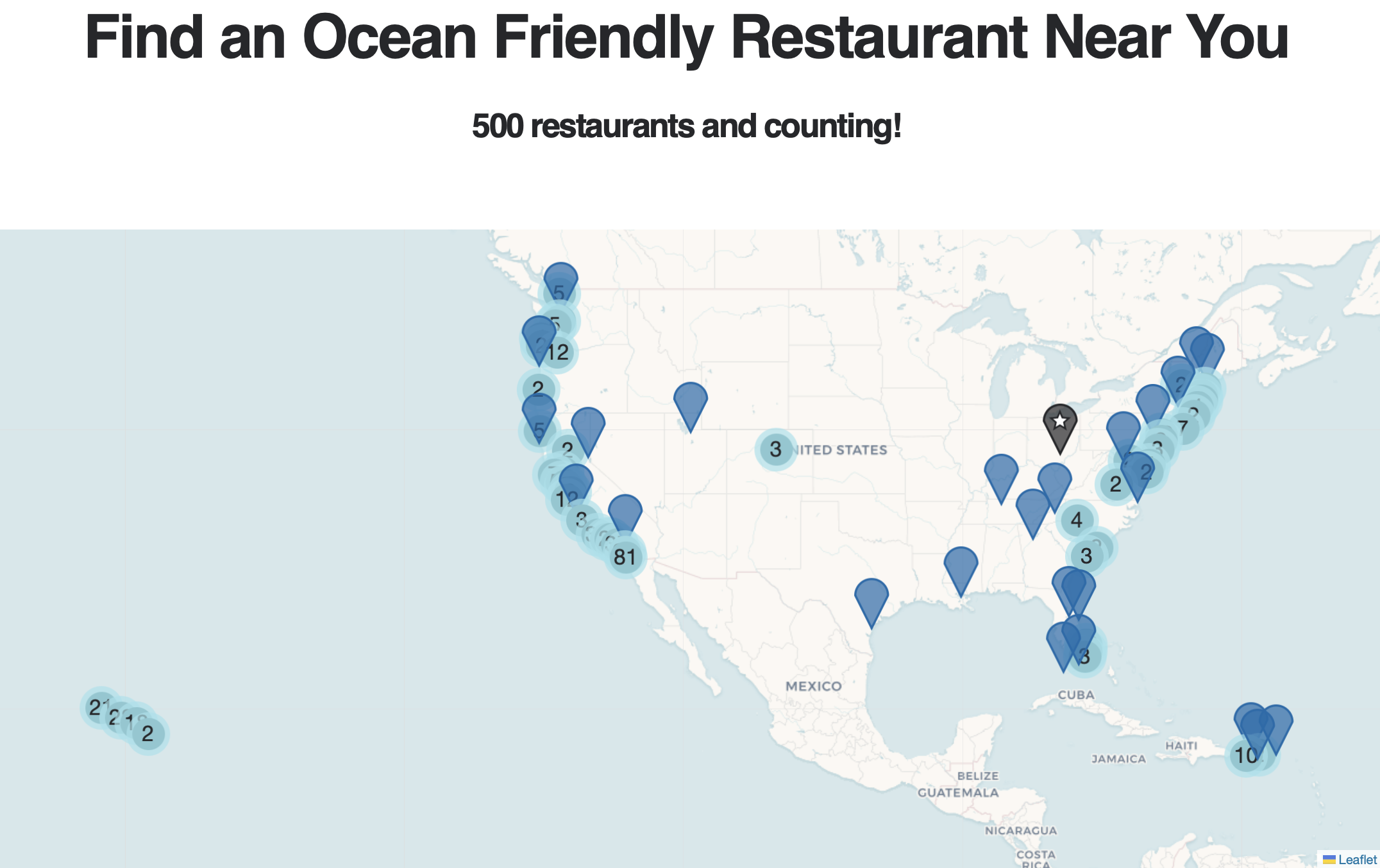 To find an Ocean Friendly Restaurant near you, go to Surfrider.org/OFR
We currently have 500 restaurants participating in the OFR program and that number is constantly growing. We estimate that our OFRs serve on average over 88,000 plastic-free meals a day!
To become an OFR, restaurants must follow all 7 mandatory criteria and choose at least 3 criteria from our optional list. Restaurants that meet all of the criteria are recognized as a Platinum Level Ocean Friendly Restaurant.
Mandatory Criteria (All 7 Required):
Only reusable foodware is used for onsite dining.
Paper straws are provided only upon request.
No expanded polystyrene use (aka Styrofoam).
No plastic bags are used for takeout or to-go orders.
Single-use utensils, straws, condiments, and other accessory items are provided only upon request.
Beverages are not sold in plastic bottles.
Proper recycling practices are followed.
Optional Criteria (Choose At Least 3):
A discount is offered for customers with a reusable item (e.g. cup, container, bag).
Vegetarian and vegan food options are offered on a regular basis.
All seafood is 'Best Choice' or 'Good Alternative' as defined by Seafood Watch, or no seafood is served.*
Water conservation and pollution mitigation efforts are implemented.
Energy efficiency efforts are in place.
Concessions and pre-packaged food items are not sold in plastic packaging.
Composting efforts are in place for food waste.
Neither single-use plastic nor bio-based plastic containers are used for takeout or to-go orders, reusable containers are preferred.
Our OFRs range from fine dining establishments to food trucks, bars, and dining halls. Throughout the year, we've shared the ways our OFRs are reducing single-use plastic, composting food waste, sourcing local ingredients, implementing a bottle return system, and more. Each unique story shows society and policymakers that a plastic-free future is possible, one plate at a time.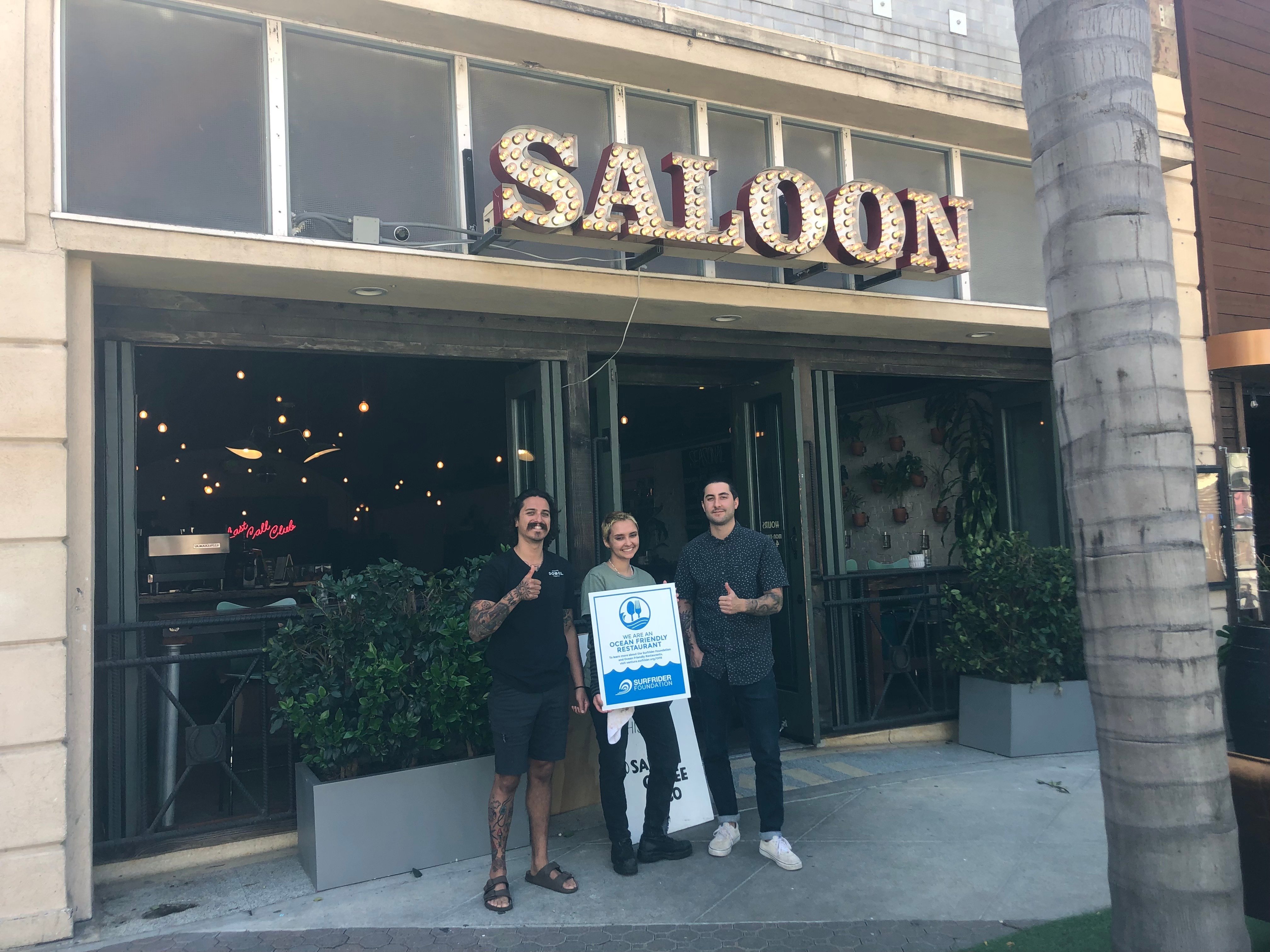 Saloon, in Ventura CA
Saloon in Ventura, CA -

serves up local Californian cuisine, cocktails, and coffee in a hip setting on Ventura's distinctive Main Street, less than a mile from the famed C Street/Surfer's Point break. In addition to eliminating single-use plastic, The Saloon composts all of their coffee grounds, filters, and food waste as well as the vegetable scraps and waste. Read more

HERE

.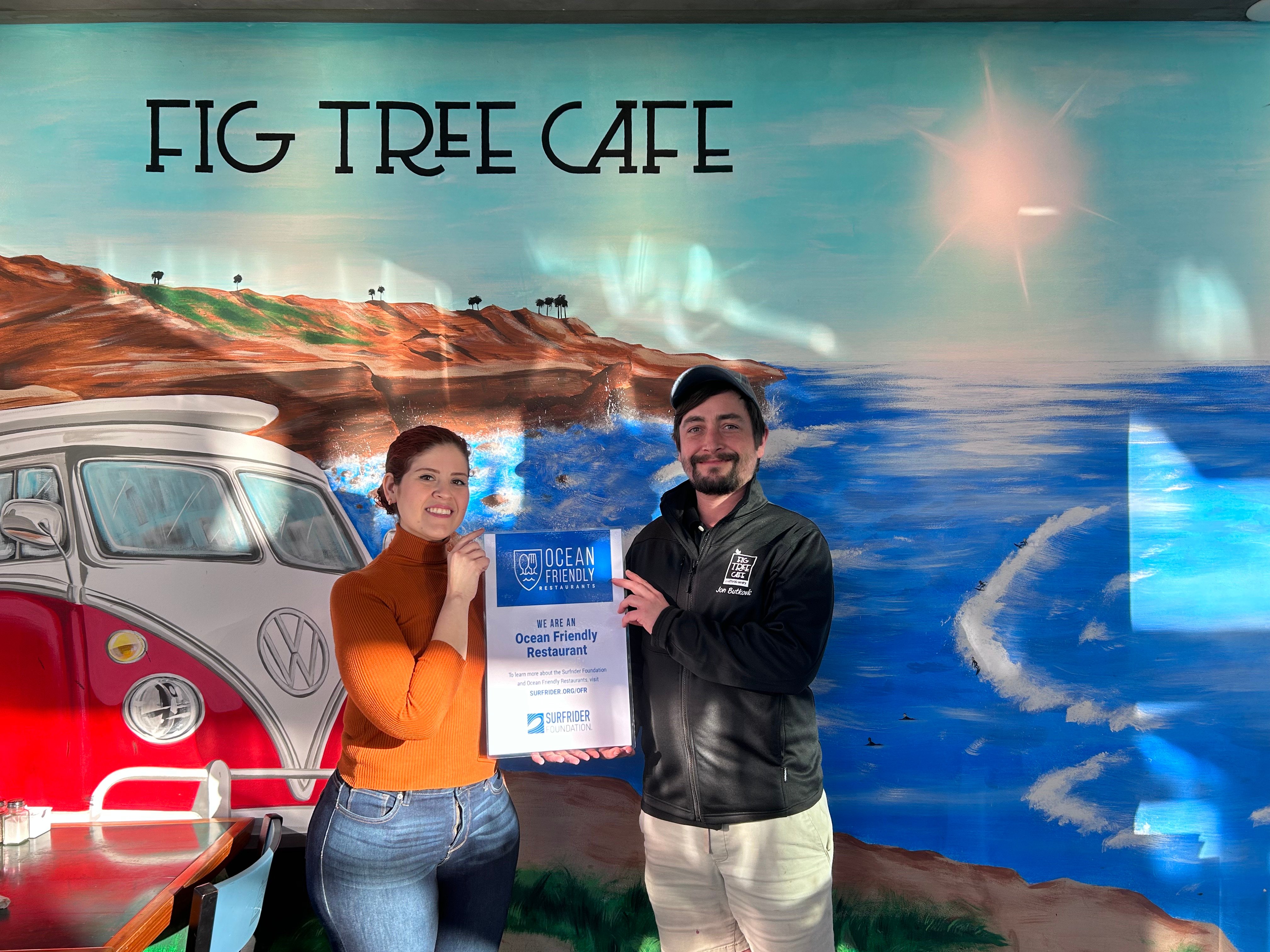 Fig Tree Cafe in San Diego, CA
Rise and Shine Hospitality Group in San Diego, CA -

is the largest restaurant group to register as Ocean Friendly and is the umbrella company for its 5 concepts, Fig Tree Cafe, Breakfast Republic, Gaslamp Breakfast Company, Feast and Fareway, and Eggies. One of the more unique ways they keep single-use plastics out of their restaurants is by using reusable metal straws instead of paper or plastic ones. Read more HERE

.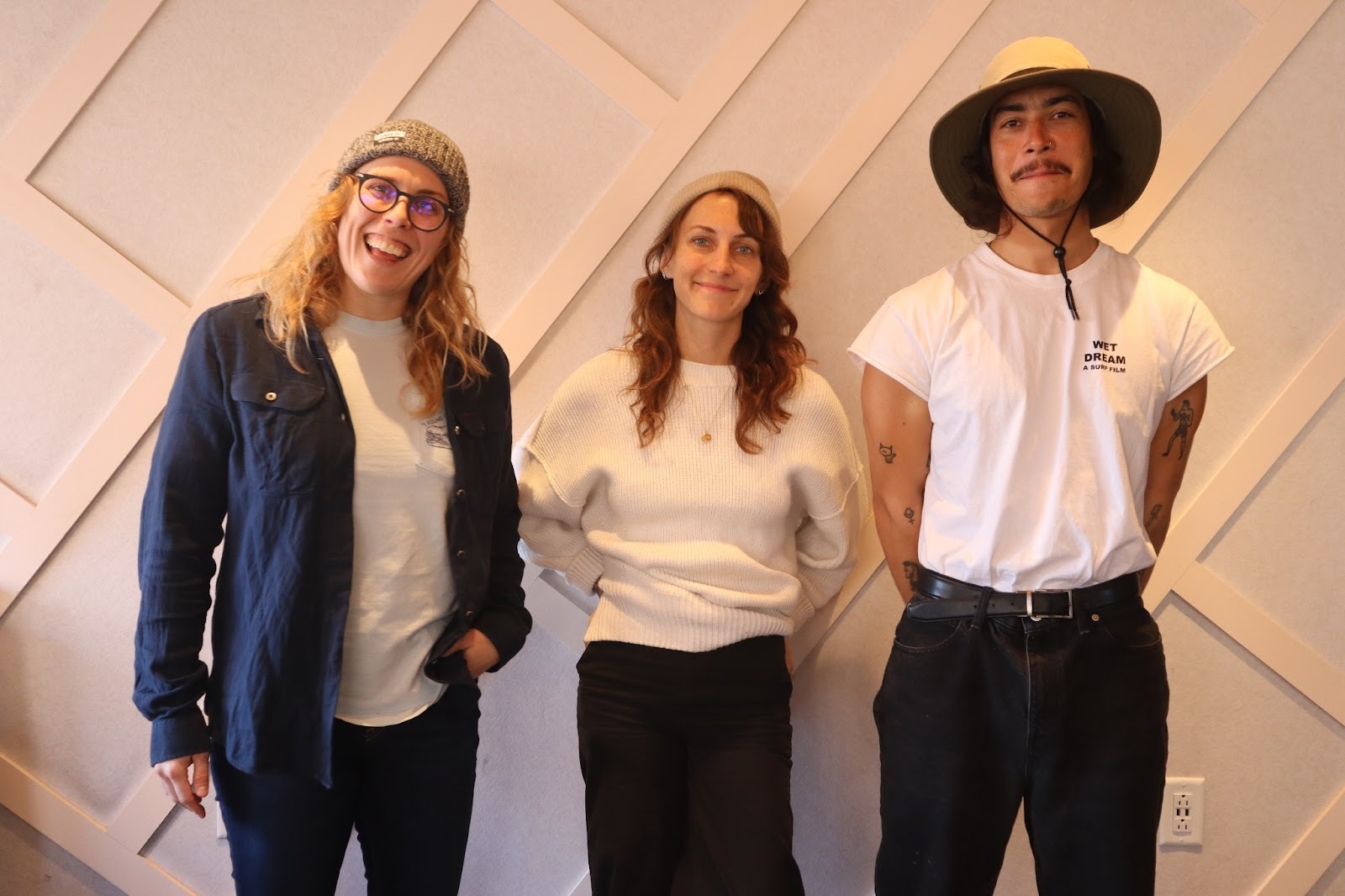 Magnus on Water in Biddeford, ME
Magnus on Water in Biddeford, ME

- is an intimate cocktail bar and restaurant. There are three people behind the bar and all three of them are avid Surfers. The ocean inspires everything they do, from their cocktails and restaurant logo, to their dedication to eliminating single-use plastic. Read more HERE

.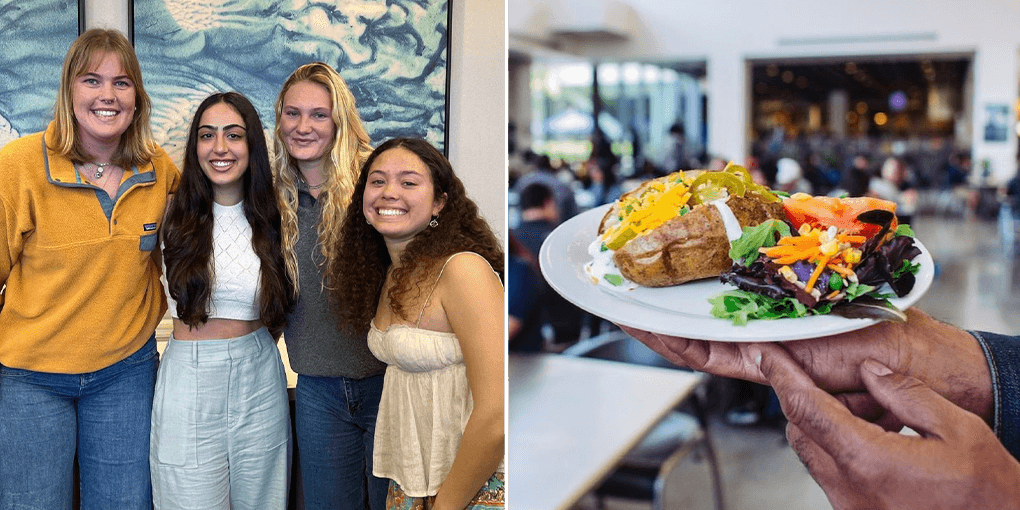 University of California, Berkeley in CA
University of California, Berkeley in CA

- student club leaders successfully spearheaded the initiative to convert their university dining halls to be Ocean Friendly. With a student body of over 45,000 undergrad and graduate students, this is a huge step in reducing single use plastics on a major college campus while providing recognition for positive environmental practices. Read more HERE.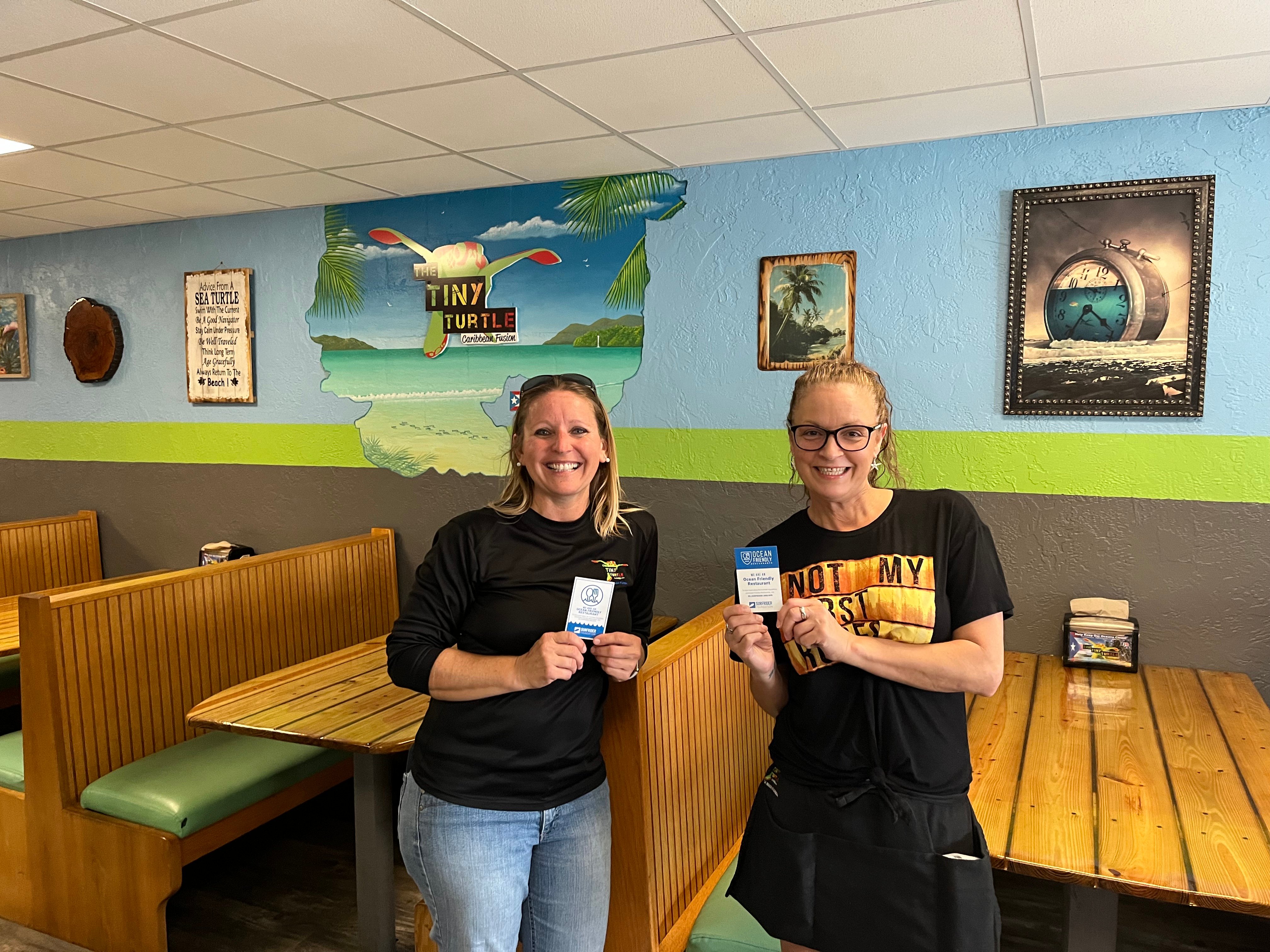 Tiny Turtle in Cocoa Beach, FL
Tiny Turtle in Cocoa Beach, FL

- serves Puerto Rican cuisine with a touch of Caribbean fusion.

Husband and Wife duo, Chef Moises and Kelly Lieneke have set the bar for other restaurants in Cocoa Beach to reduce single-use plastic and prioritize better choices for the ocean.

Read more HERE

.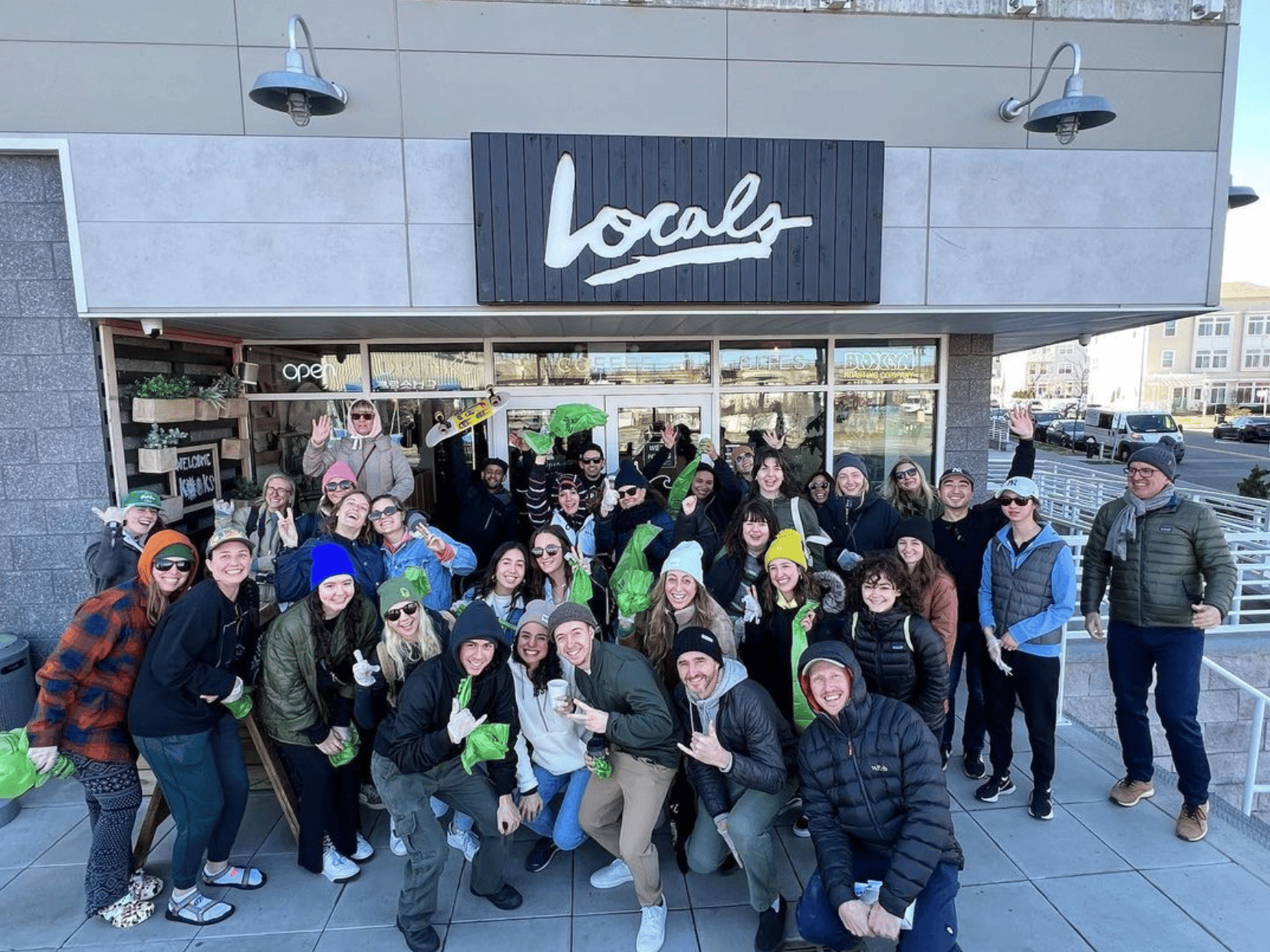 Locals Collective in Rockaway, NY
Locals Collective in Rockaway Beach, NY -

is a coffee shop and community space where you can do everything from enjoy an iced coffee, to join a beach cleanup, to even store your surfboard. Read more HERE.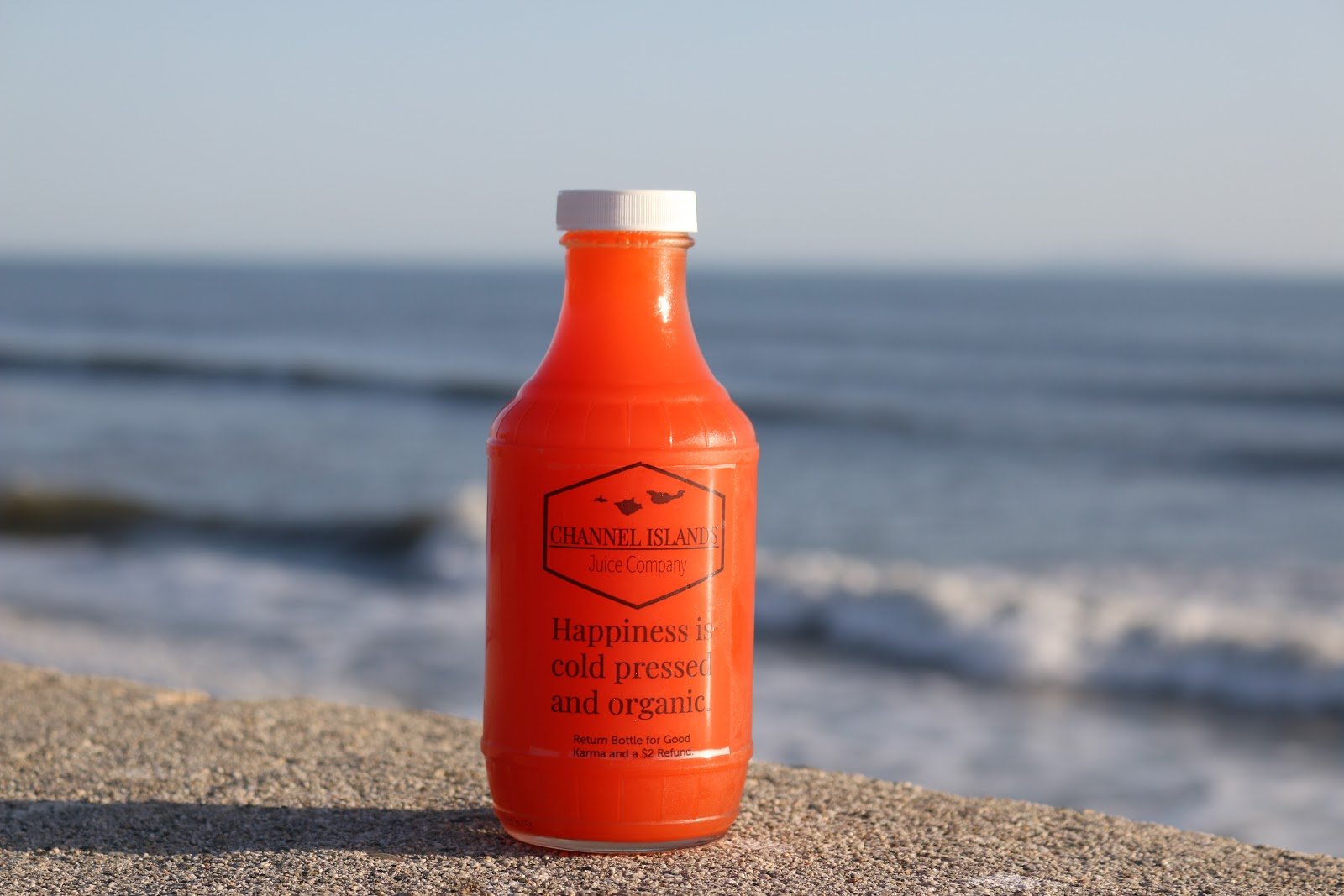 Channel Islands Juice Company in Ventura, CA
Channel Islands Juice Company in Ventura, CA -

is a juice bar, vegan restaurant, and yoga studio serving organic cold-pressed juices using local ingredients in reusable glass bottles. They aren't just promoting a healthy lifestyle for humans, but their successful bottle return system is helping to keep the ocean healthy from plastic pollution as well. Read more HERE.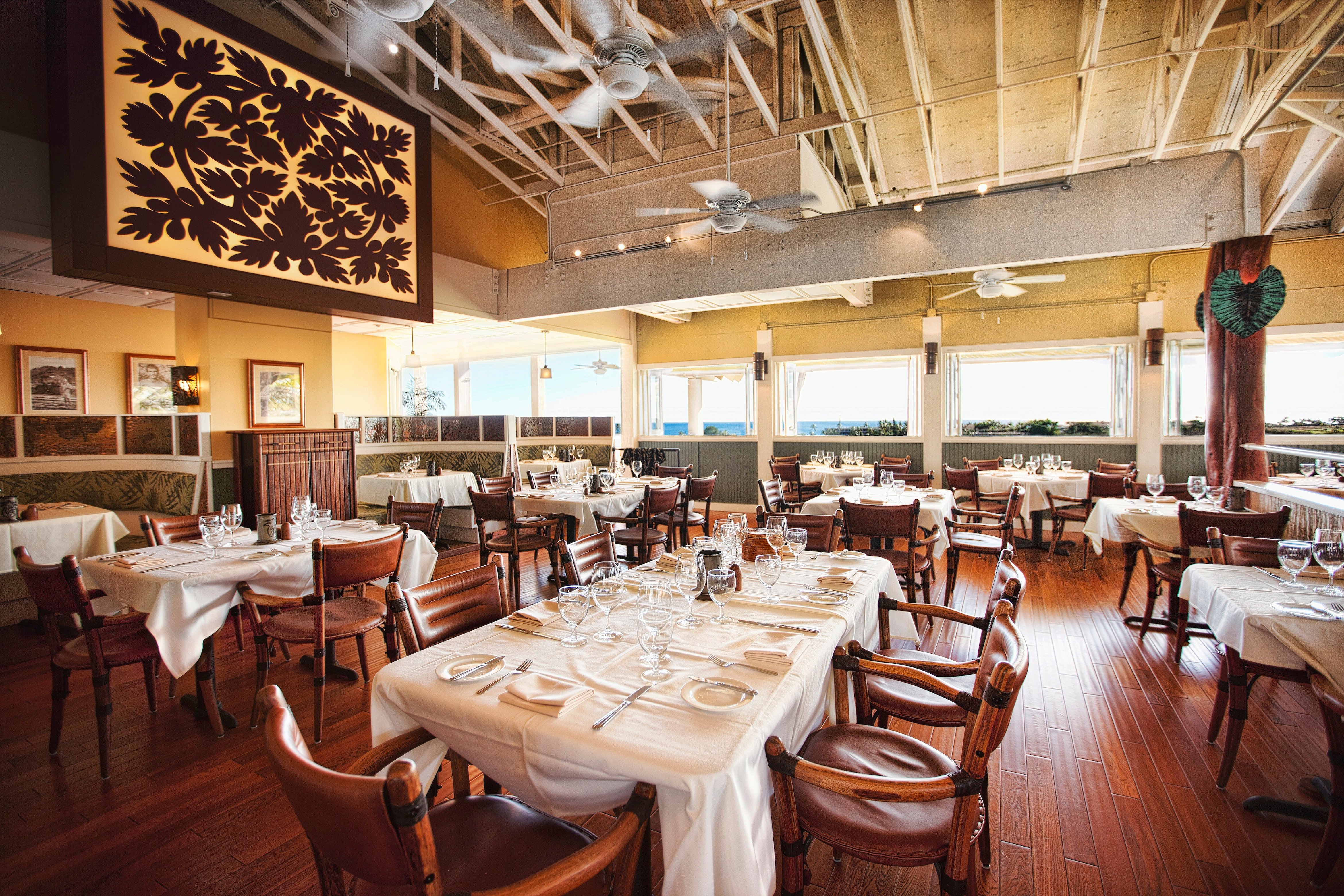 Merriman's Hawaii, Kauai
Merriman's Hawaii - is a restaurant group helmed by Chef Founder Peter Merriman who has been a pioneer of Hawaii Regional Cuisine for the past 30 years. Driven by a long-standing commitment to Hawaii regional fare and sustainability, these OFRs support local farmers and ranchers while offering fresh, authentic, favorites. Read more HERE.
Is your local restaurant Ocean Friendly? If not, encourage them to sign up and join the movement to end single-use plastics!
Located in the Great Lakes region? We also have a Great Lakes Friendly Restaurants Program.